Just launched: Improve your website copy using quantified data, from real people
The audience research tool "Copytesting" by Peep Laja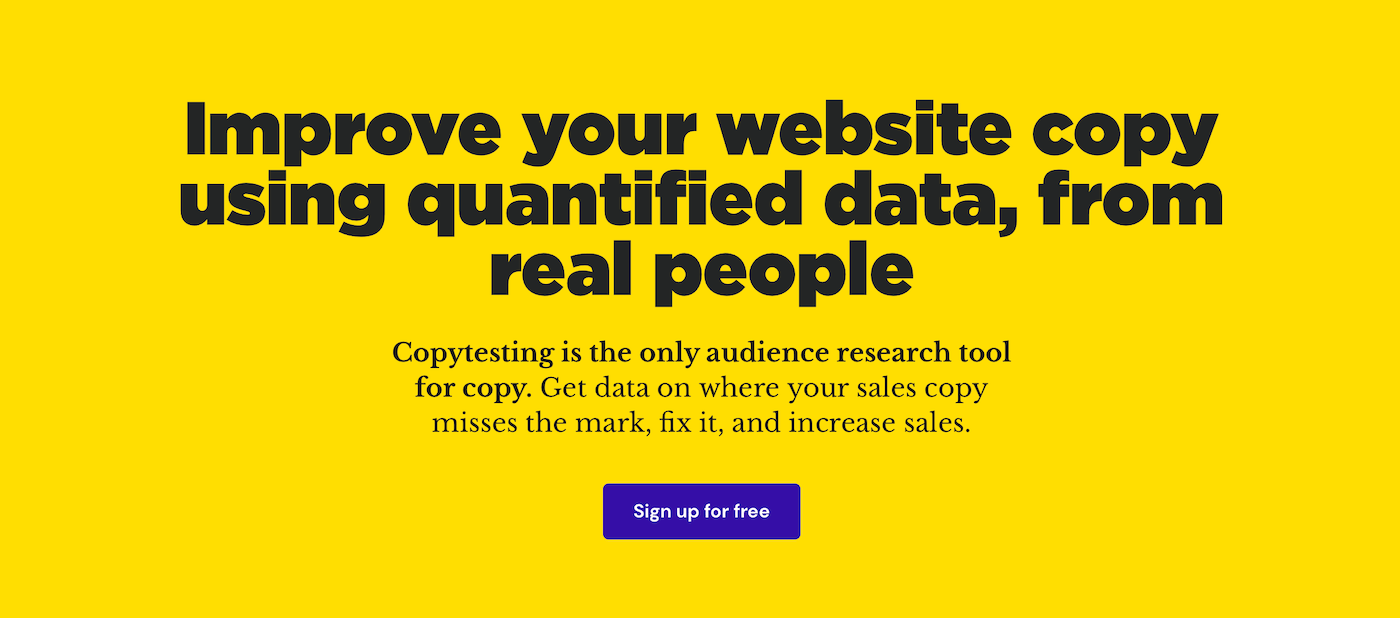 Copytesting is an audience research tool focused on website copy. You can improve your website copy using quantified data, from real people.
The copy says:
Copytesting is the only audience research tool for copy. Get data on where your sales copy misses the mark, fix it, and increase sales.
Pricing:
$250 per test with 20 people ($12.5 per tester)
It's probably a useful tool to bake into my copywriting service in addition to my own proper audience research.
Website: https://copytesting.com
---
About the author:
Alexander Kluge
The Copywriter Choice for Voiceover Artists
Ready for more words?
I have the best words because…
I research your voiceover audience, and
I use these words in your sales copy.

Your sales copy is what converts visitors into buyers.
If you improve your copy, you improve your sales.

Get daily words that move the needle in your VO business!