Become an in-demand voiceover professional without sacrificing your integrity as an artist
and while staying true to your values as a business owner.
You want to…

Get booked more often.
When they need a pro VO, they need to think of you. That's what you want.
You need to…

Write as you talk.
Respect your voice.
Be real.
And address your client's (unspoken) desires.
But…

They need to hear from you more often (than you think).
You don't bother them when what you're sending adds value to their bottom line.
If that makes you uncomfortable, I can help with my free-forever emails and practical case studies in which I'm entirely focusing on copywriting for voiceover artists through a true-to-your-craft way of selling your art and your unique (writing) voice. That's all I do and care about.
So…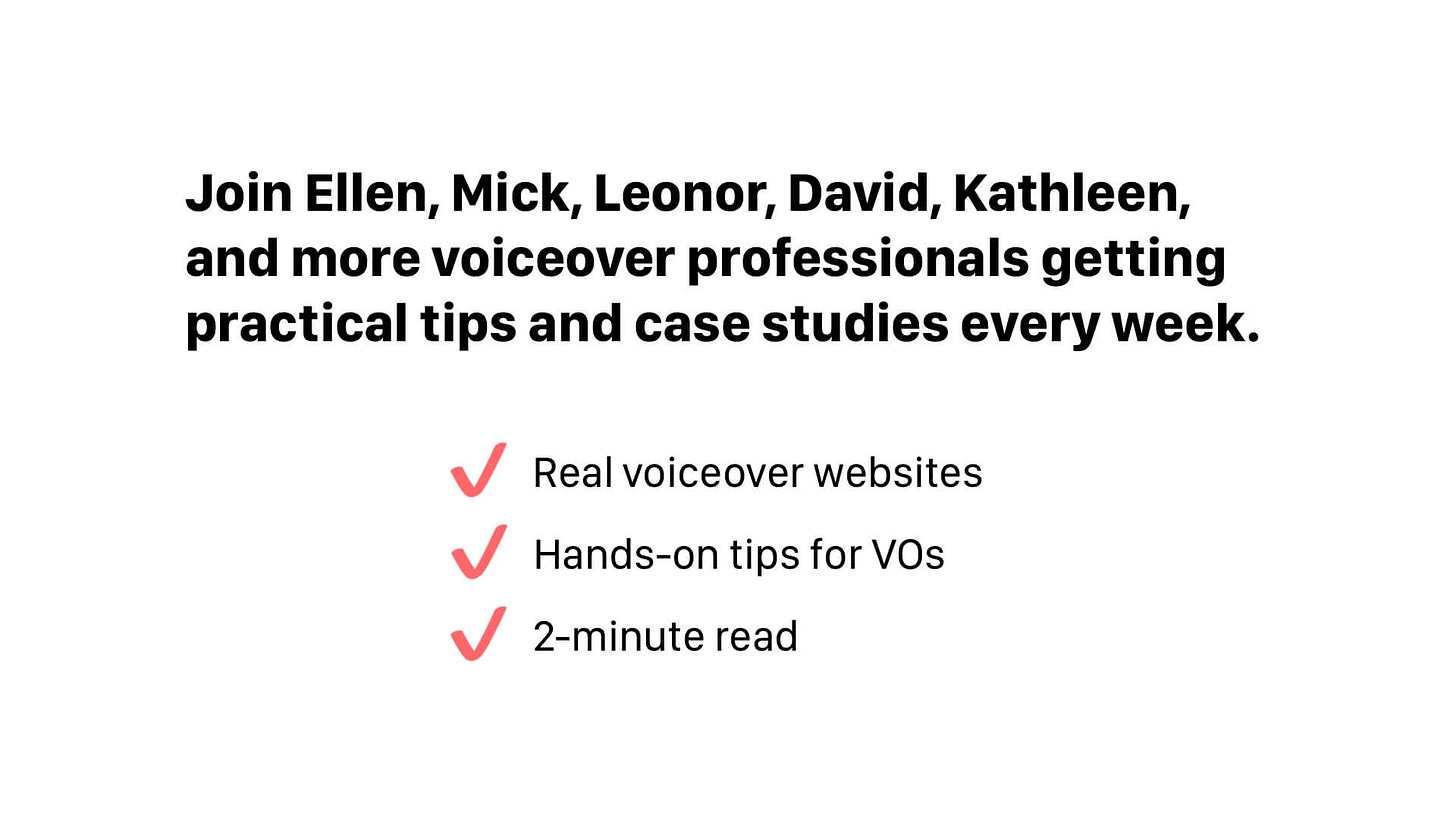 Don't trust me? No worries. We haven't met, so I understand.
Here are VO peeps you might have heard of who trust me…

Hugh Edwards
Voiceover casting director and co-founder of Gravy For The Brain
The copywriting analysis and design optimization of the Gravy For The Brain homepage was pretty amazing and very impressive. Would you DM me the full layout you did?

Leonor Lemée
French-British voiceover actress at LeonorLemée.com
Thanks Alex for optimising my website. Your suggestions are very pertinent!